Charging Ahead
ecoHarmony is online shop offering cleverly designed products and technology for EV charging and other environmental areas.
Type 1 and Type 2 EV Charging Cables
Electric vehicle charging cable for coupling your electric vehicle with charge points installed at home, in the public domain or at work. We offer both Type 1 and Type 2 EV charging cables.

These portable cables can be kept in the boot, ensuring you can plug into charge points whilst away from home. They also come in a range of sizes.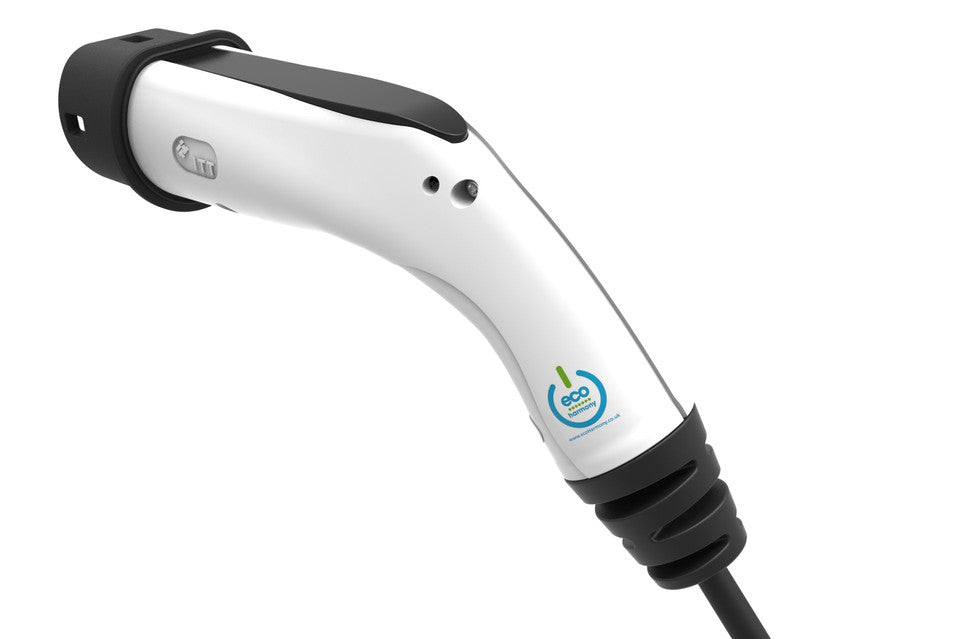 Type 2 Plug Holder
Type 2 Black wall mounted Plug Holder with Cable Tidy Hook. Used to store Electric Vehicle type 2 plug holder system for dry and handy storage of Type 2 (IEC62196) plugs and cables whilst not in use.
Tethered EVSE Controller Kit (EPC 2.0 and Tethered Cable)
The Viridian EV EPC 2.0 family of EVSE controller are DIN rail mounted modules designed to, at their core, handle the communications between EVs and charge points inline with IEC 61851 with varying additional features across the 4 variants (Lite, Basic, Plus, and Pro)

With built in support for key electrical safety features and control interfaces the EPC 2.0 is a versatile EVSE controller that when coupled with a tethered cable (with either Type 1 or Type 2 EV Plug) enables installers and competent individuals to easily design and assemble charge points that meet regulations in a cost-effective way,
We offer
Worldwide Shipping
Free Shipping to UK
customers up to 5kg
Trade accounts
available
Sign up to keep up to date with news & special offers.