CHINT 63A Type A RCD (2 & 4 Pole Variants Available)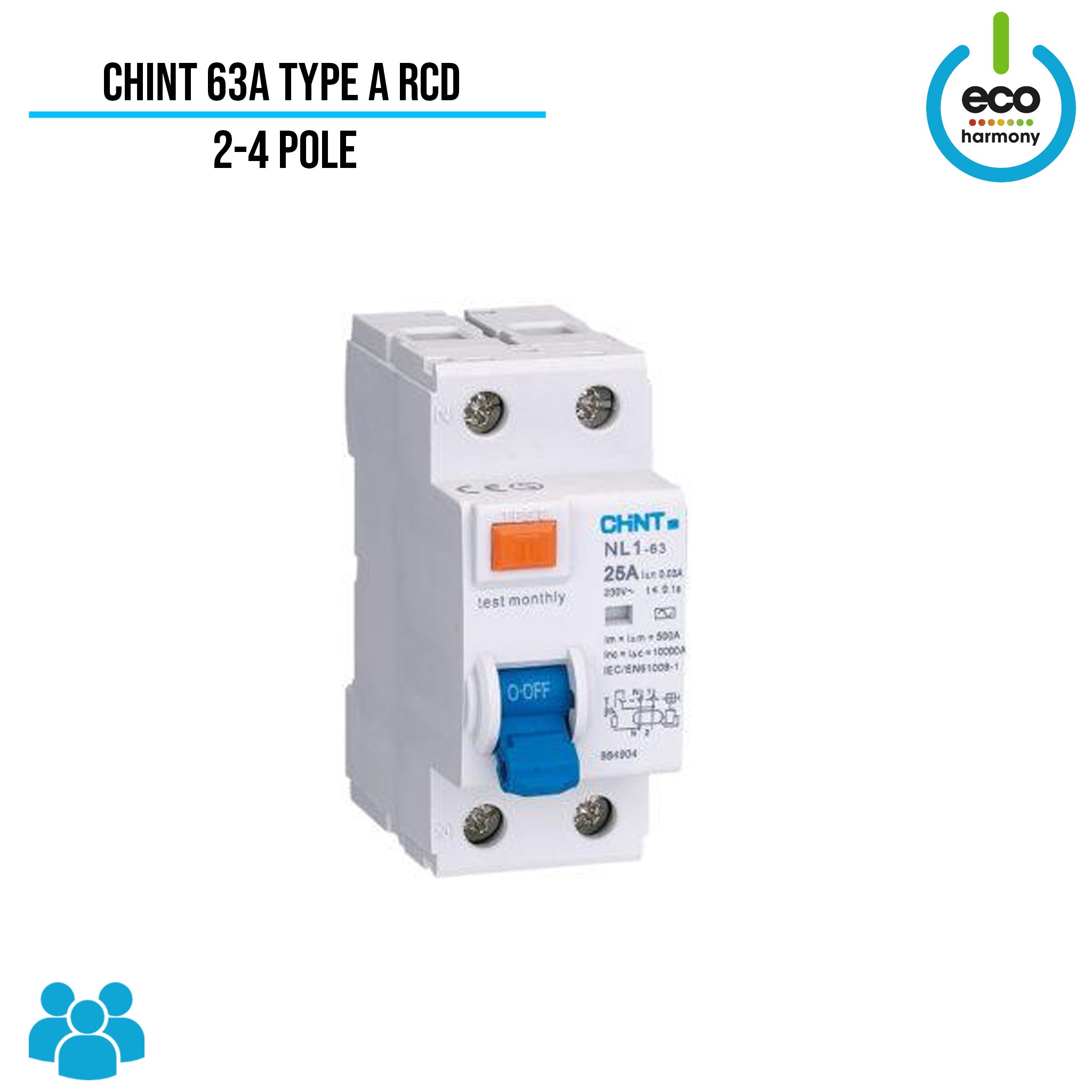 Residual Current Operated Circuit Breaker without over-current protection (Magnetic)
Function
Control electric circuits. Protect people against indirect contacts and additional protection against direct contacts. Protect installations against fire hazard due to insulation faults. Residual current circuit breakers are used in housing, tertiary sector and industry.
Detectable wave form
A class Tripping is ensured for sinusoidal AC residual currents and for pulsed DC residual currents, whether applied suddenly or increasing slowly.
Tripping sensitivity
30mA - additional protection against direct contact.
Tripping time
Short time delay It ensures any tripping at least 10ms.
Dimensions
4 Pole
72m x 78mm x 86mm
4 Din Modules
2 Pole
36m x 78mm x 86mm
2 Din Modules
Manufacturer Part Code - NL1-63-263/30-A
Safe use 
A suitable rated RCBO/RCD device may also be required in the final circuit to provide the correct level of protection whilst avoiding unnecessary tripping. Always consult wiring regulations or a electrical contractor to be sure. 
 
Users of this product assume responsibility for the correct design and installation of their EVSE. Consult the Ecoharmony website or an electrical contractor if needed. Ecoharmony will not be held liable for injury to living creatures nor damage to property arising from incorrect use of this product.