SimplEV - Charging Made Simple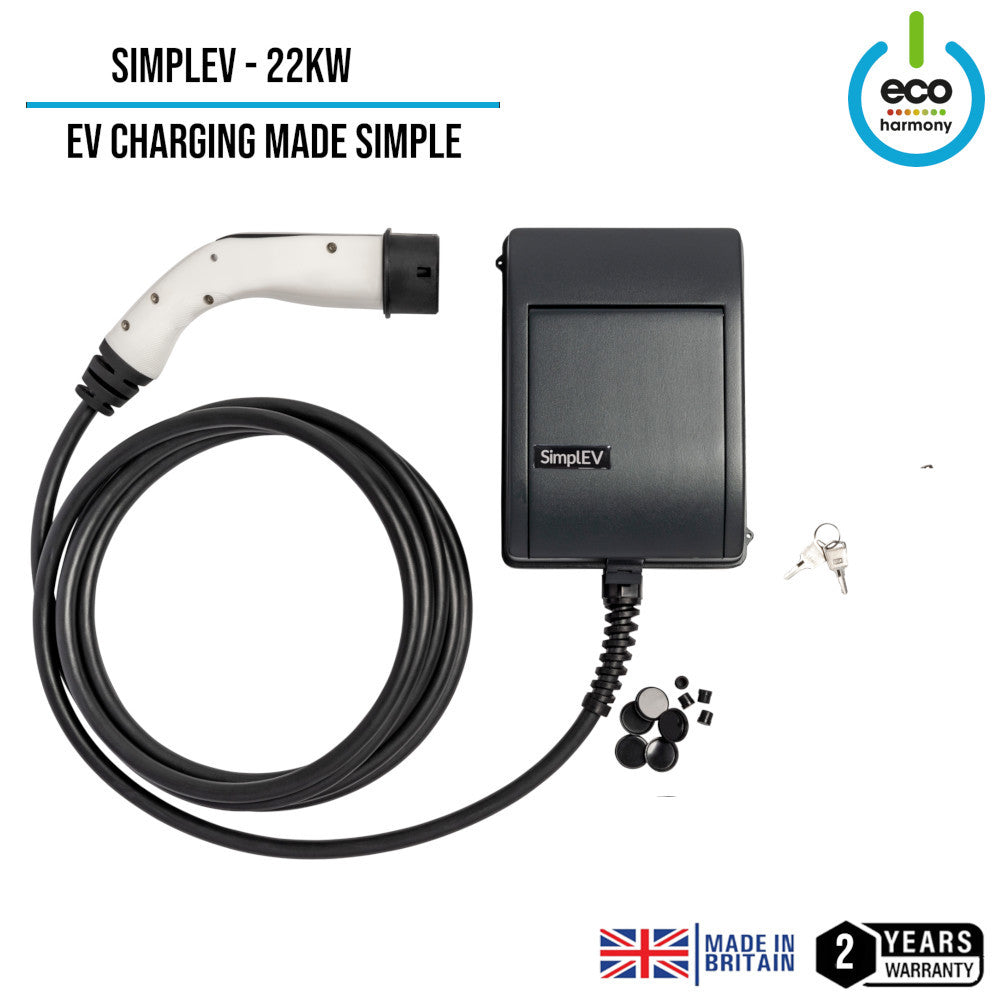 SimplEV is a rugged and compact EV charge point engineered to be simplistic. It's designed primarily for domestic, light-commercial/industrial charging of Electric Vehicles. 

SimplEV retains the core functionality required to charge EV's safely without the added complication and cost of networked smart systems. It includes DC leakage protection as well as load balancing, allowing installation in a variety of different scenarios. 
Key Features
IEC 61851-1 Mode 3 fast charger
6mA DC integrated protection for DC leakage (RCM)
Available for 1-phase or 3-phase systems
16A or 32A configuration (3.7kW to 22kW)
Supports adjustable current up to rated max
Front LED status indicators (ready, charge, Fault)
Compact and simple to install to a wall or post
Aluminium alloy enclosure suitable for outdoors
No app/timers - just plug in and charge
Load balancing (see quick start guide for information)
Manufactured in the UK
Dimensions 
167.5mm x 234.5mm x 100mm
Manufacturer Part Number: S22-T2C-A1
SimplEV can be configured to load balance in a range of different environments. This needs to be configured correctly by your installer during set up. 
SimplEV must be installed by a qualified electrician, if you would like more information on which model of SimplEV is right for contact us!
Please be advised these charge points are not available for purchase in England, Scotland or Wales, due to Government regulations as of 30/06/2022
We are working on a charge point that will meet these regulations. If you would like more information or to register your interest please email us – Team@ecoharmony.co.uk